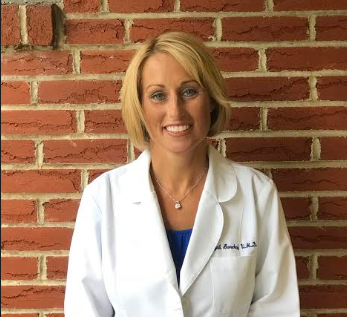 Dr. Abigail Banzhof
Dr. Abigail Banzhof was born and raised in Allentown and is a graduate of Parkland High School. She attended Villanova University as a Bachelor of Science Comprehensive major and graduated in 1992. Dr. Abby received her V.M.D. in 1996 from the University of Pennsylvania School of Veterinary Medicine. Upon graduation, Dr. Abby returned to the Lehigh Valley to join her father at Maple Hills Veterinary Hospital where she has practiced for the last 22 years. Dr. Abby especially enjoys all of the relationships she has built with her clients and their pets over the last 22 years and is excited to continue on with her parents' legacy. Dr. Abby Banzhof lives in Center Valley with her children: Alexandra, Ryan, Gavin, and Ansley. Her four-legged family includes a bulldog named Artie, 4 cats named Marvi, Clark, Versace, and Mabel; 2 guinea pigs, and many fish. Dr. Abby spends her free time taking her kids to activities, planting flowers and enjoying spin classes.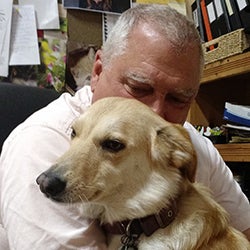 Dr. Renny Shoop
Dr. Renny Shoop is a 1973 graduate of the University Of Pennsylvania School Of Veterinary Medicine. Since then he has practiced in both the eastern and western parts of PA. While Dr. Shoop sees small animals too; he has done extensive work with cattle and horses and has a special interest in large animal reproduction. Dr. Shoop holds APHIS certification for large and small animals, CERVIDAE certification and has been a long time member of PVMA and a lifetime AQHA member. Dr. Shoop has also been recognized by the House of Representatives for going into a burning building multiple times to rescue puppies. Dr. Shoop was also a 2017 nominee for Pet Plan's Veterinarian of the Year!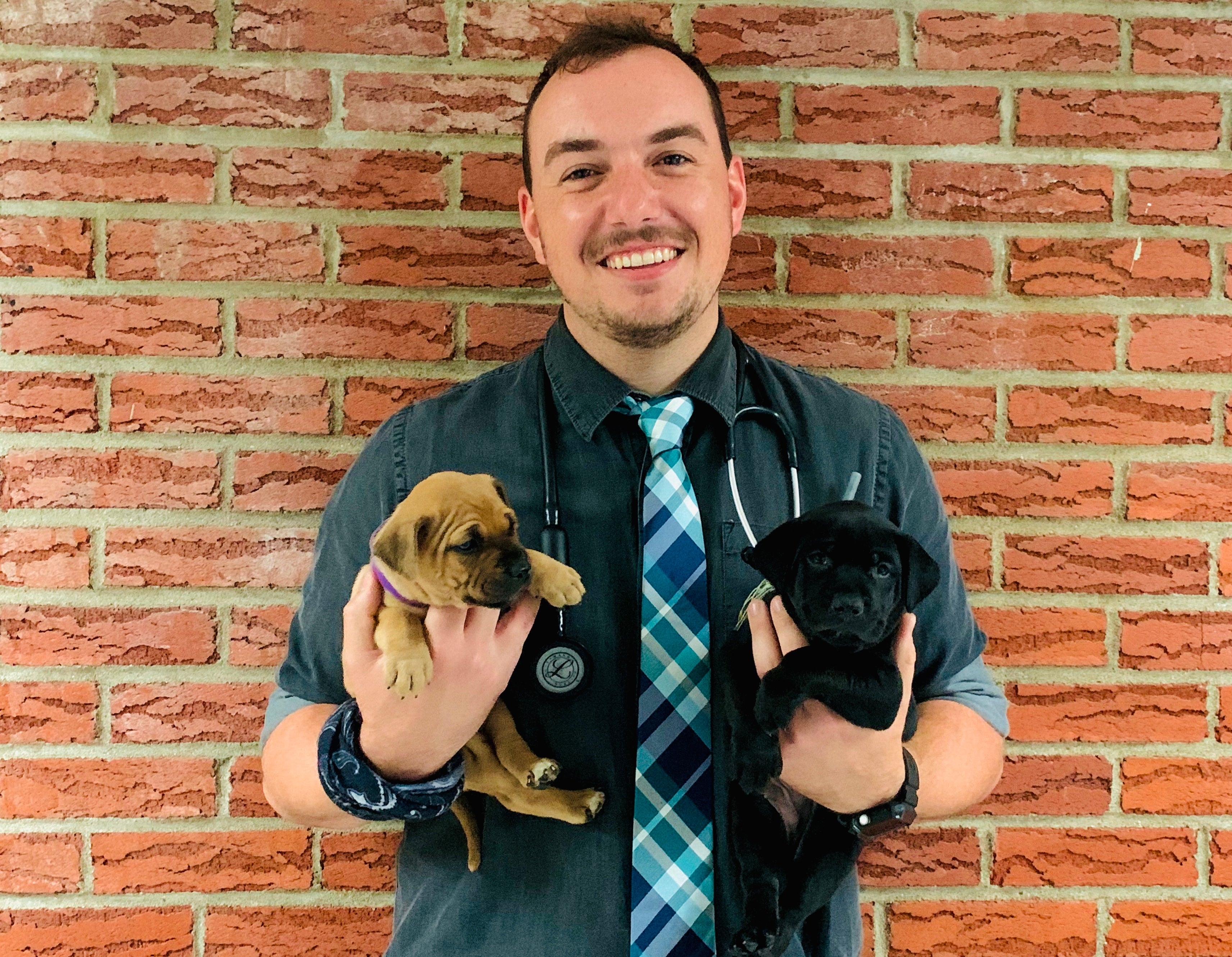 Dr. Tyler Eckman
Dr. Ty is from New Holland, PA and is a recent graduate of Lincoln Memorial University where he earned his DVM. He earned a Bachelor of Science from Eastern University in 2014 and a Master's of Laboratory Animal Science from Drexel University in 2016. Dr. Ty currently lives in Bethlehem with his wife Abby, their son Teddy, and their two dogs; Lido and Peaches, and their three cats; Elsa, Reggie, and Vader. Growing up, Dr. Ty enjoyed taking care of the family pets and he also had a love for science so he knew he wanted to pursue a career that blended both of those interests. Along with small animals, Dr. Ty has an interest in working with exotic pets and wildlife. In his free time, Dr. Ty enjoys hiking, fishing and working on cars.