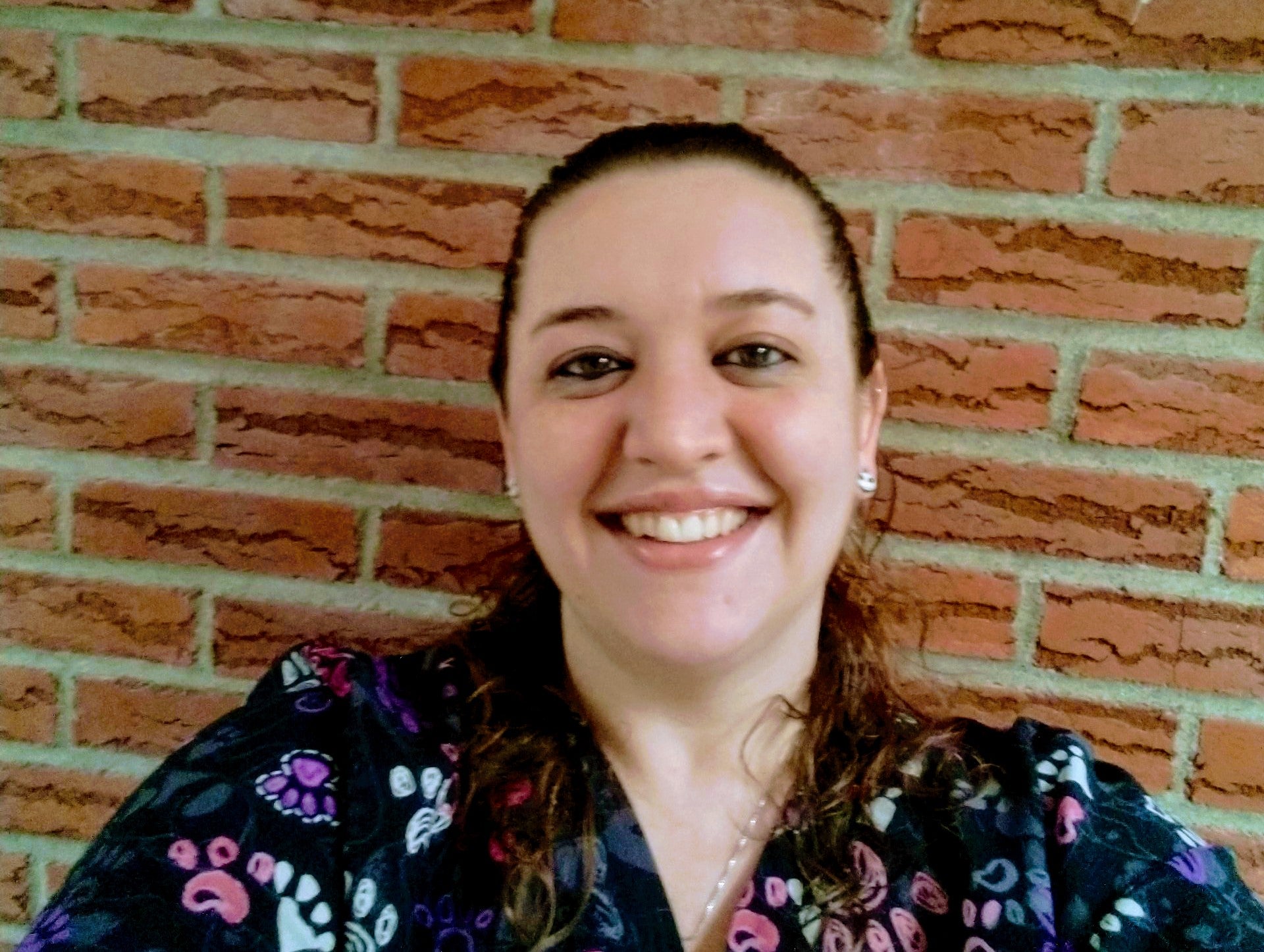 Amanda Hansen
Head Veterinary Technician
Amanda is from Palmerton, PA, and was a human nurse for sixteen years before she decided to fulfill her childhood dream of taking care of animals. She is currently enrolled in the Penn Foster Veterinary Technician program. Amanda lives with her husband Nathan and sons Eric and Ethan. They also live with Rainer (Coonhound), Buddy (Umbrella Cockatoo), Luna (a ball python), and a marshal ferret named Suzie. Amanda joined Maple Hills in 2018. When she is not at Maple Hills, she enjoys spending time with her family and pets. She also donates her time to her local animal rescue and fosters animals in need.
Michelle 'Chell' Smith
Certified Veterinary Technician
Chell joined Maple Hills in October with over 10 years of experience in the veterinary technician field. Chell lives in New Tripoli with her cats, Monster and Squints, and her cavapoo, Chip. Chell always wanted to work with animals in some capacity and when she enrolled in the vet tech program at LCCC, it just clicked. When Chell isn't working, she enjoys many different interests including hiking, running, reading, painting, and playing video games.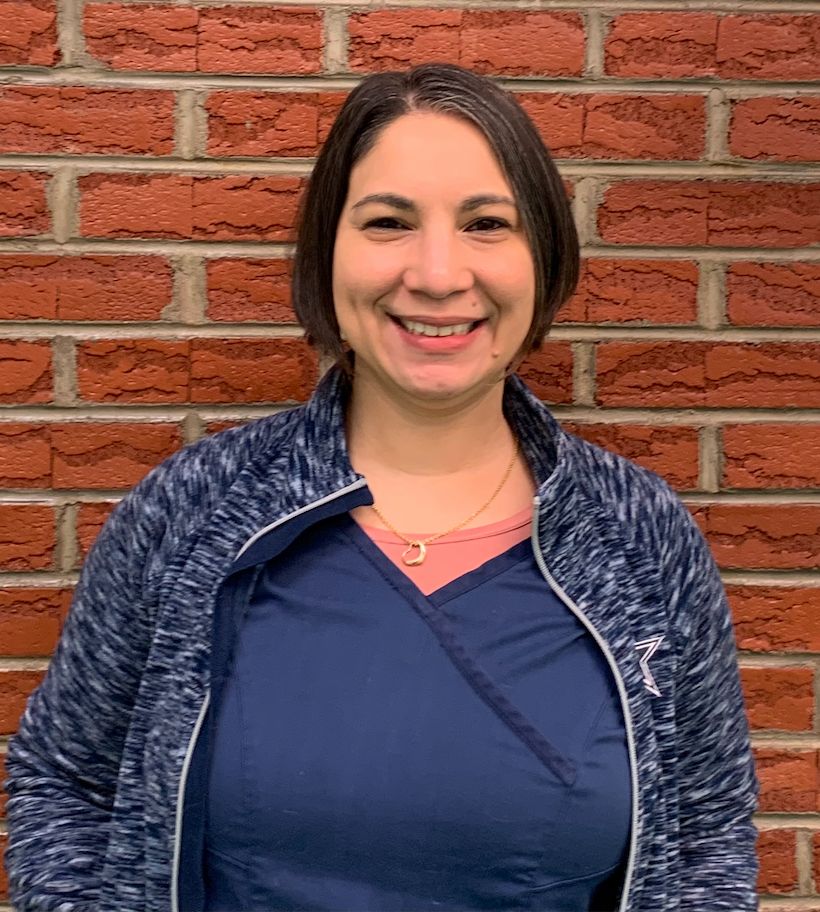 LETICIA "LETTY" SAEZ-RIOS
Veterinary Technician
Letty is originally from New York, New York and joined Maple Hills in December 2020. She is Fear-Free Certified, Human-Animal Bond Certified, and is currently acquiring her Veterinary Technician License. As a child, Letty's first love was medicine but she also had a great passion for animals. She was the kid who always brought home strays and injured wildlife, so it made perfect sense that she found her calling in the veterinary field. It brings Letty great joy being a part of the health and happiness of pet companions. Her goal is to treat pets in the most gentle and low-stress way possible so that they are not anxious or fearful during their veterinary visits. Letty shares her home with her children Julian & Isabella, as well as her Torbie kitty, Mulan, and her diva Chihuahua, Sophia. During her free time, Letty loves traveling and exploring new places, ghost tours, art, books, music, hiking, and game night with the family.
Rachael Pietkiewicz
Veterinary Technician Assistant
Rachael is from Whitehall, PA and joined Maple Hills in 2018. She is currently working towards her Biological Science Major with Veterinary Technician intent at Northampton Community College. Rachael lives with Joeyvanna (silver dapple Mini Dachshund), Rue (red/cream dapple Mini Dachsund), and Magnus (fawn Pitbull). It was always Rachael's childhood dream to work with animals. In her spare time, she enjoys art, cooking, hiking, and being outdoors.


Paige Bonnville
Veterinary Technician Assistant
Paige is from Springtown, PA and joined Maple Hills in June 2020. Paige splits her time between the kennel and assisting veterinary technicians on the medical side. She earned her Associates Degree in Liberal Arts at Bucks County Community College and is currently working towards Animal Behavior degree at Millersville University. Paige has a cat named Moxie and during her free time she enjoys being outdoors, hiking, horseback riding, playing video games, skiing, spending time in the Adirondacks, ice skating, and paddleboarding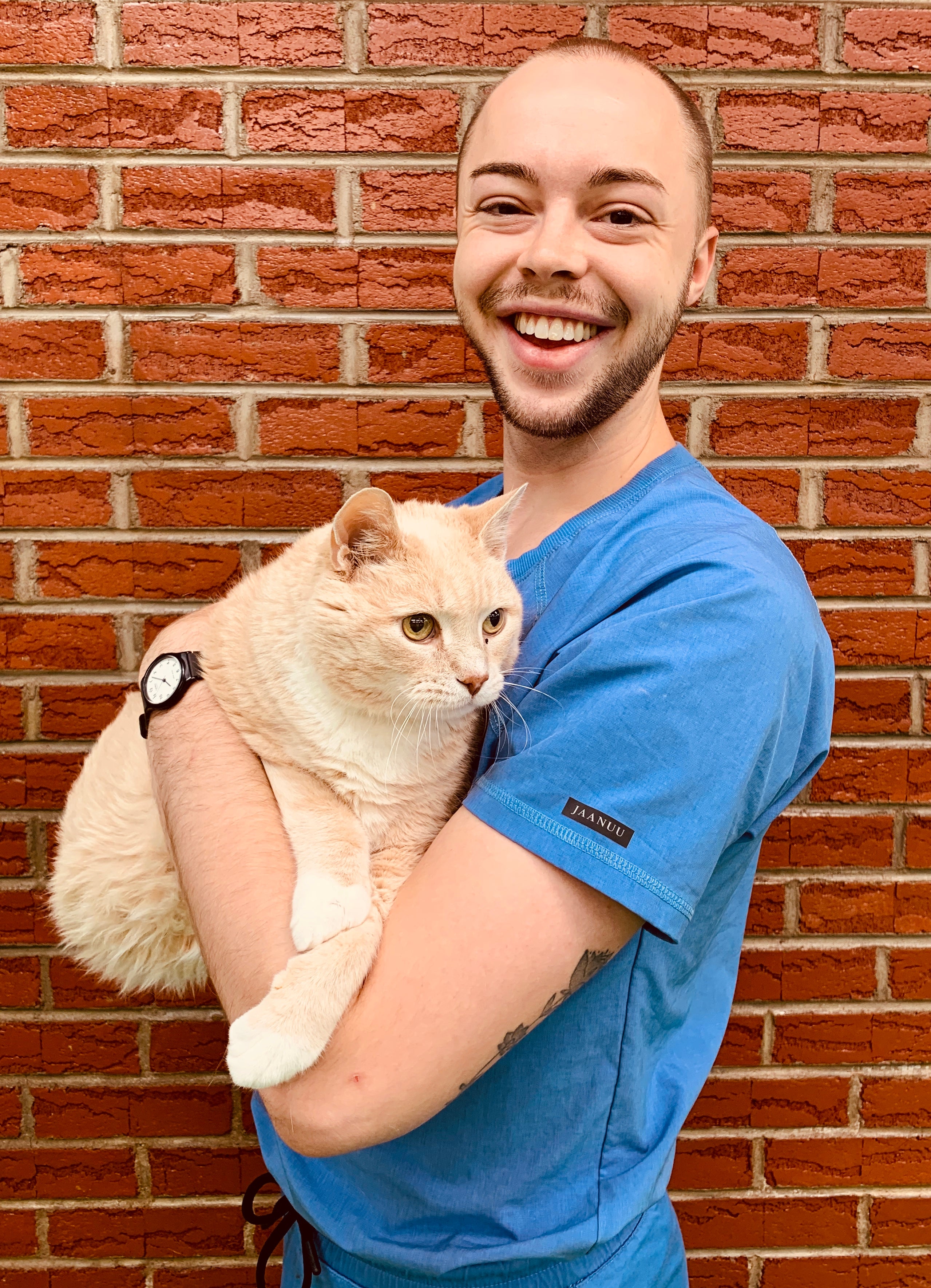 Nic Heffelinger
Veterinary Technician Assistant
Nic Heffelfinger is from Emmaus, PA and joined Maple Hills in May 2020. Nic recently retired from professional dancing after touring nationally and internationally for 10 years. Nic is currently enrolled in the Kutztown Honors Pre-Med program where he is working on earning a Doctorate in Veterinary Medicine degree. When Nic isn't working or studying, he enjoys spending time with his dog Milo, a Yorkipoo, and Bob, his diabetic kitty and 2 adorable tree frogs.
Rochelle Meski
Veterinary Technician Assistant
Rochelle recently graduated from DeSales University with a bachelor of science in pharmaceutical marketing. Rochelle has been passionate about animal healthcare throughout her life and enjoys spending her free time with her dog Zoey and her new boxer named Harley.