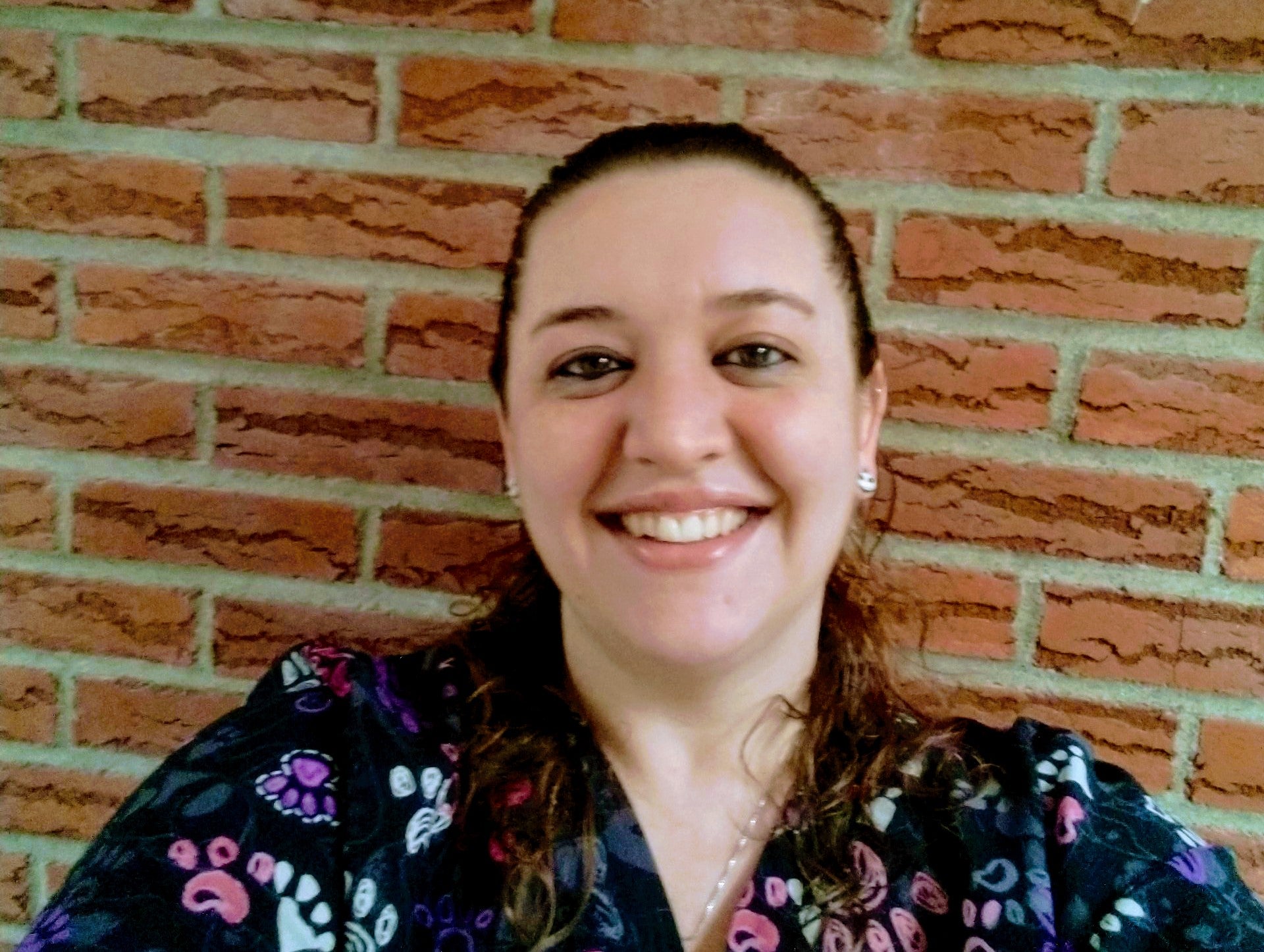 Amanda Hansen
Head Veterinary Technician
Amanda is from Palmerton, PA and joined Maple Hills in 2018. She lives with her husband Nathan and their sons, Eric and Ethan and their pets: French bulldog (Lit), pitbull (M), Blue tick coonhound (Rainer), pitbull mix (Tamao), raccoon (Zig), umbrella cockatoo (Buddy), ferret (Suzie), ball python snakes (Luna, Trunks, Z), Nile monitor (Juicy), leopard gecko (Thunder), water frog (Lucifer), cat (Puff), fish (Jack), and a farm of hermit crabs. In her free time, Amanda attends vendor shows representing her business, Little E Doggie Designs, which sells custom made dog collars, seat belts and leashes. She also donates her time to local animal rescues and fosters animals in need.
Michelle 'Chell' Smith
Certified Veterinary Technician
Chell joined Maple Hills in October 2020 with over 10 years of experience in the veterinary technician field. Chell lives in New Tripoli with her cats, Monster and Squints, and her cavapoo, Chip. Chell always wanted to work with animals in some capacity and when she enrolled in the vet tech program at LCCC, it just clicked. When Chell isn't working, she enjoys many different interests including hiking, running, reading, painting, and playing video games.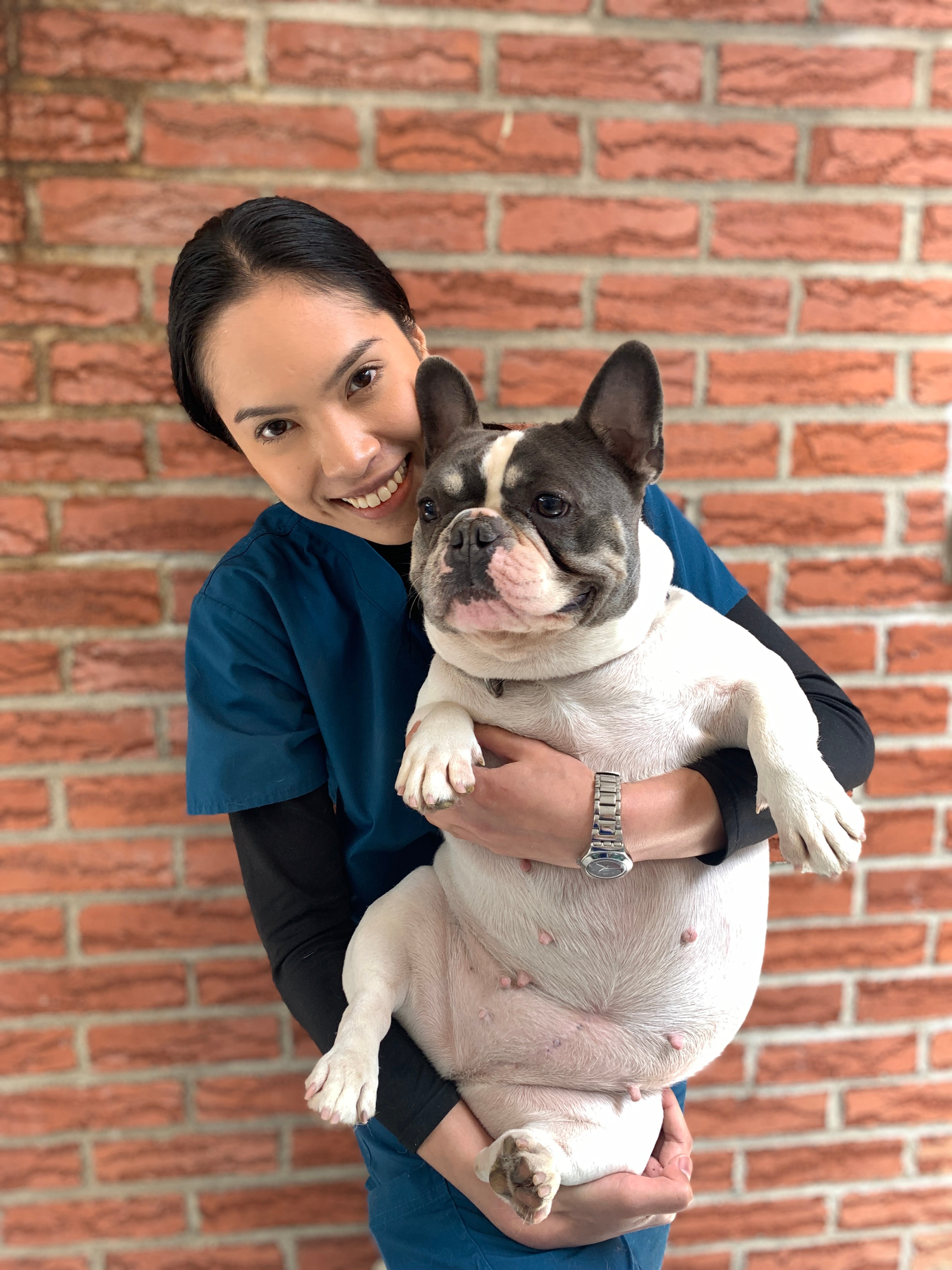 Yada Nakarawarakul
Veterinary Technician
Yada joined Maple Hills in June 2022. Yada is originally from Thailand but now resides in Bethlehem with her husband Sean. She has three cats who currently live in Thailand; Gig, Cloudy & Tiger. Yada received her Doctor of Veterinary Medicine in Thailand at Chiang Mai University and is working towards her veterinary license in Pennsylvania. Yada has always felt inspired to enhance the quality of life for all pets because they are our best friends. When not working, Yada enjoys video games, planting, crafting and Tarot card reading.
Rachael Pietkiewicz
Veterinary Technician
Rachael is from Whitehall and joined Maple Hills in 2018. She lives with her pets; silver dapple mini dachshund (Joeyvanna) and red/cream dapple mini dachshund (Rue). Rachael is working towards her Biological Science Major with Veterinary Technician intent at Northampton Community College. In her free time, she enjoys art, cooking, hiking, and being outdoors.
Maritza Boyer
Veterinary Technician
Maritza Boyer is from San Diego, California and joined Maple Hills in July 2021. Maritza is a Veterinary Allied Staff Education Graduate with over ten years of experience. Growing up Maritza loved all animals but veterinary visits with her family's chihuahua, Baby, are what really inspired her to enter the veterinary field. Maritza lives with her husband Ryan and their dogs; Sadie, Gus Gus, Cooper, and Bacon. They also have a cat named Khloe. In her free time, Maritza enjoys going to the gym with her husband and enjoying a good IPA on the weekends. She also stays in close touch with her Mom, Dad, two brothers, and two sisters who still reside in California.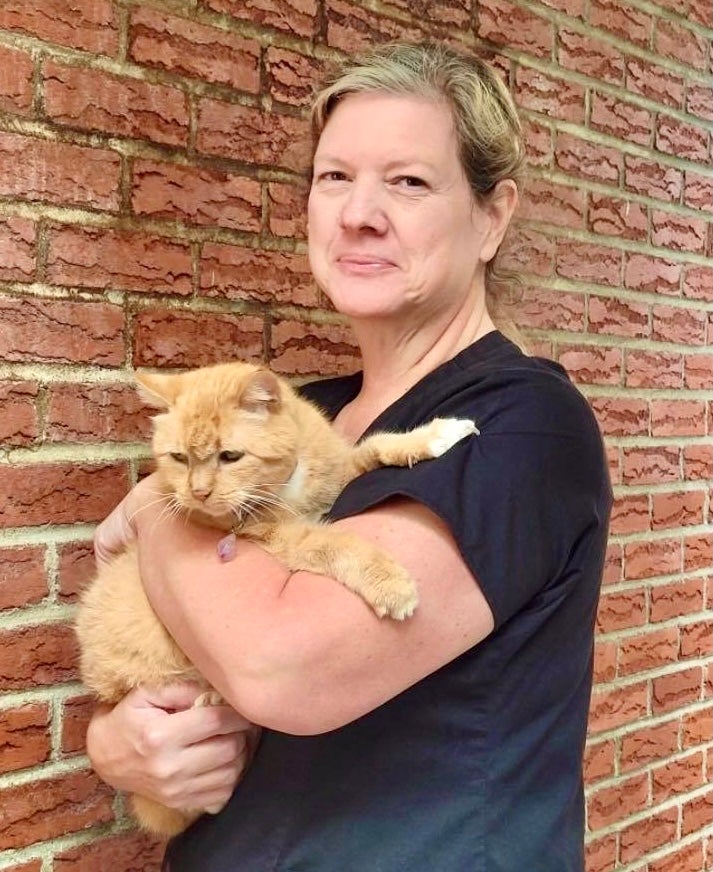 Sheila Boyd
Veterinary Technician
Sheila lives in Allentown and joined Maple Hills in 2020. She was a full-time Vet Tech for 15 years before moving to human nursing. She has been an RN for 17 years but her love for animals brought her back to Maple Hills part-time. Sheila volunteers at the Cat Sanctuary at Haafsville and also fosters for them. Sheila enjoys spending time with her husband and two daughters as well as the variety of kittens being cared for in their home in addition to her own four pets.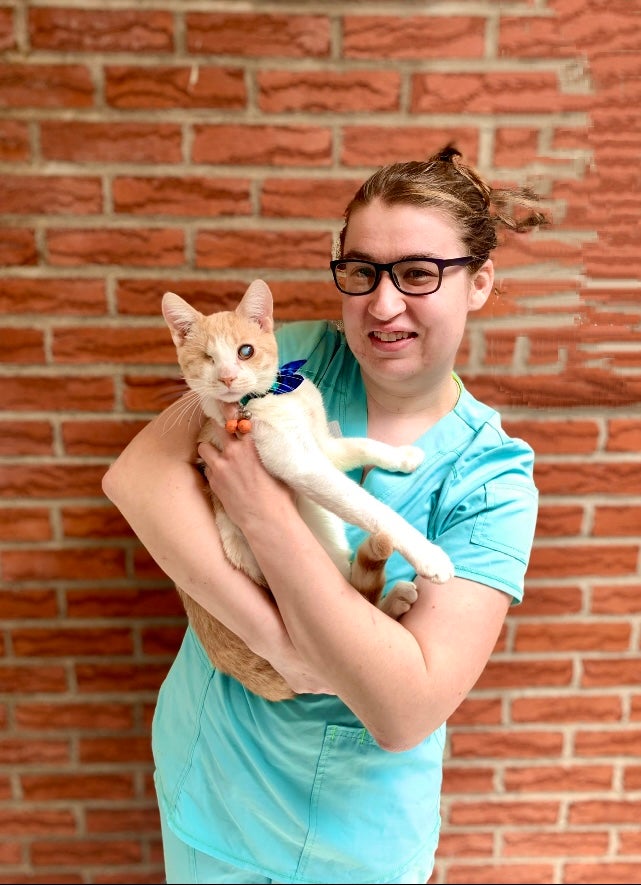 Paige Bonnville
Veterinary Technician Assistant
Paige is from Springtown, PA and joined Maple Hills in June 2020. Paige splits her time between the kennel and assisting veterinary technicians on the medical side. She earned her Associates Degree in Liberal Arts at Bucks County Community College and is currently working towards Animal Behavior degree at Millersville University. Paige has a cat named Moxie and during her free time she enjoys being outdoors, hiking, horseback riding, playing video games, skiing, spending time in the Adirondacks, ice skating, and paddleboarding.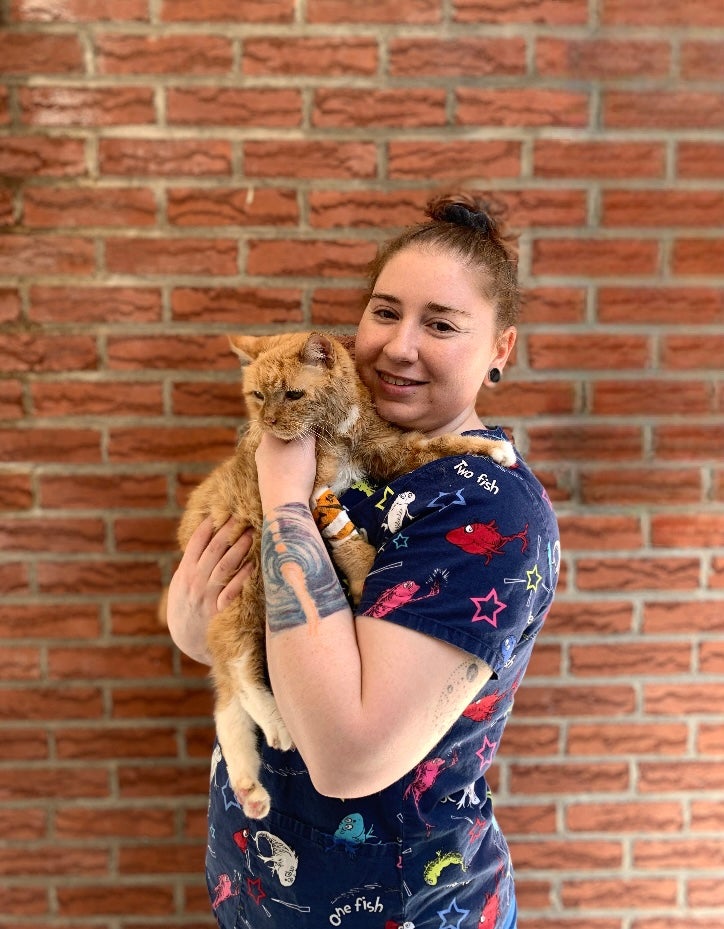 Sara Spadoni
Veterinary Technician Assistant
Sara is from Easton and joined Maple Hills in February 2022. Sara's lifelong dream is to own an animal sanctuary. Until then she has dogs (Jazzy, Venom, Frenchie & Currency) and a cat (Misty). In her free time Sara enjoys hiking, adventuring and spending time with animals.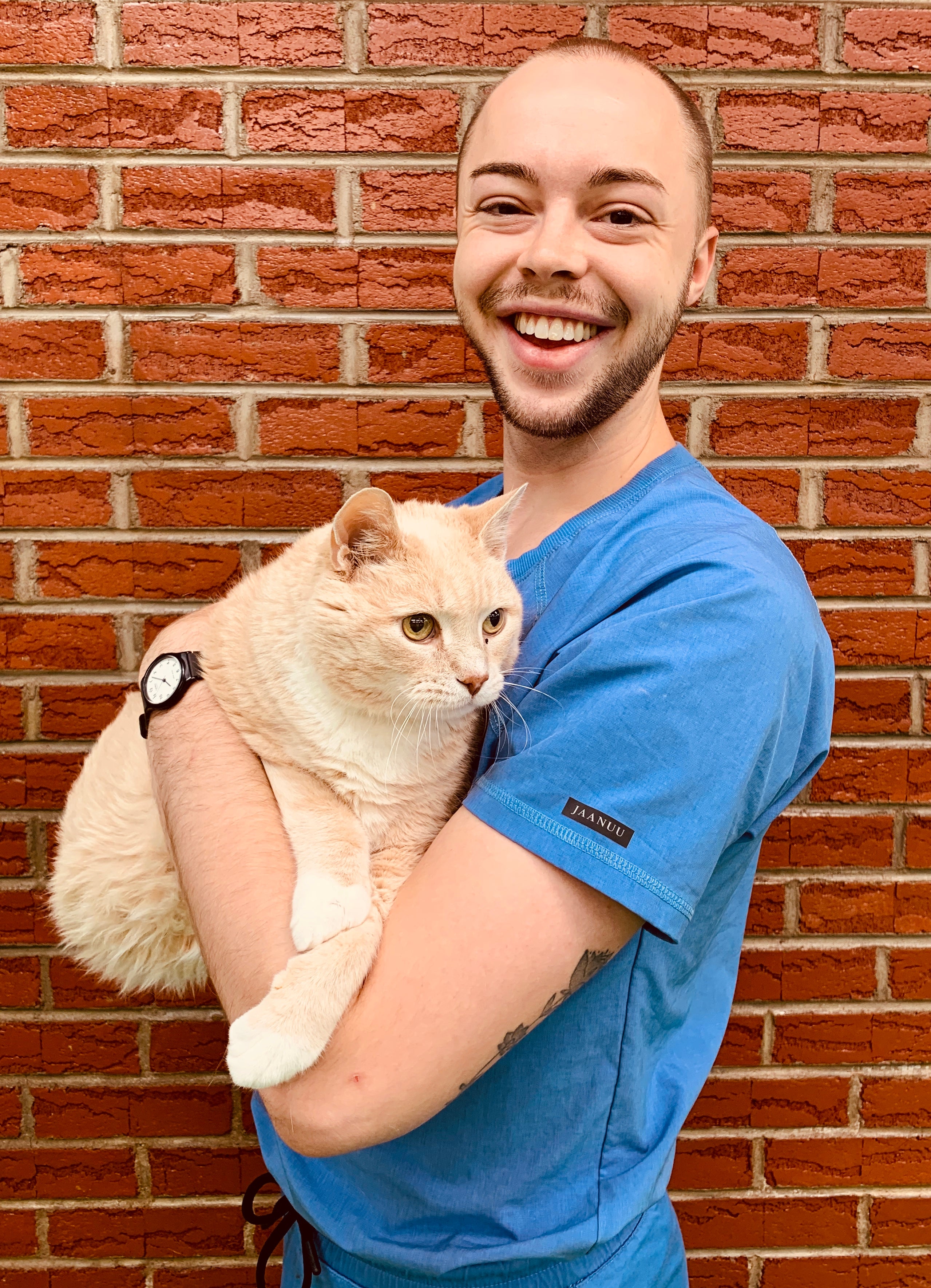 Nic Heffelinger
Veterinary Technician Assistant
Nic Heffelfinger is from Emmaus, PA and joined Maple Hills in May 2020. Nic recently retired from professional dancing after touring nationally and internationally for 10 years. Nic is currently enrolled in the Kutztown Honors Pre-Med program where he is working on earning a Doctorate in Veterinary Medicine degree. When Nic isn't working or studying, he enjoys spending time with his dog Milo, a Yorkipoo, and Bob, his diabetic kitty and 2 adorable tree frogs